Published 6 April 2016
The focus for March has been preparing for our presence at the OpenStack Summit next month. We also announced our collaboration with Tele2 on moving their Network and IT infrastructure to the cloud. As always, you can learn more about Juju, MAAS, LXD and partner ecosystem updates in this month's newsletter.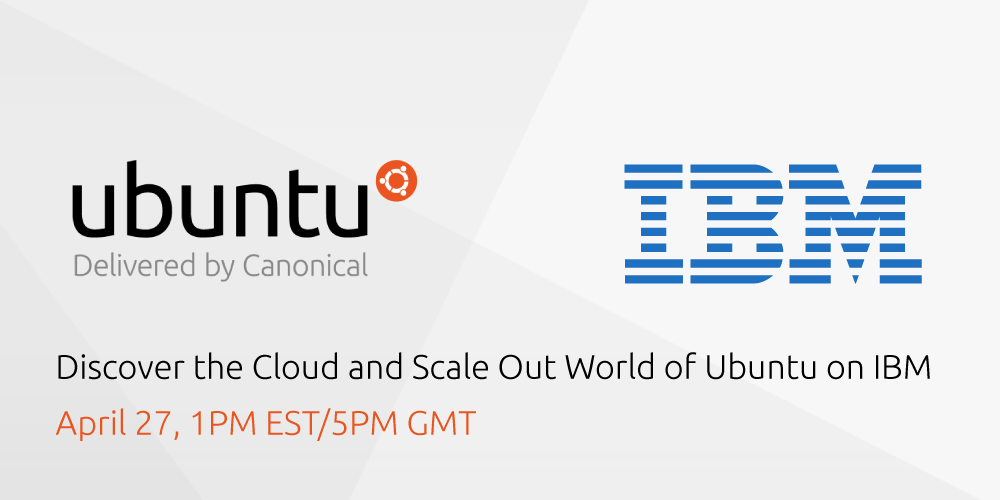 Webinar: Discover the Cloud and Scale Out World of Ubuntu on IBM
At our next webinar, Dustin Kirkland will provide use cases and demonstrate advanced tooling that completely simplifies large, complex scale out applications and operations. You'll learn about the hot workloads in business today and the reason why Ubuntu has been the defacto choice. Finally, see why IBM is a great choice for Ubuntu and how to get immediate access on your existing IBM infrastructure.
https://insights.ubuntu.com/2016/04/05/canonical-cloud-chatter-march-2016/
Thanks and in touche.